The Party Wall etc Act was introduced in 1996 to protect property owners from their neighbours building works. We have produced a brief guide availible on the guide tab (hover over Party-Wall).

Why David Willis Consultancy?
All appointments are undertaken by the Director (David Willis MRICS MFPWS), who will be the single point of contact throughout the whole project.
We undertake free initial site consultations for new projects within a 10 mile radius of our East Peckham, Kent office.
Chartered Surveyors have a broad knowledge of the construction industry and a commitment to the RICS Code of Ethics.
We provide free advice to domestic clients, property professionals and people in the construction industry.
We issue notices within 48 hours of instruction.
We work out of hours around our clients, frequently undertaking evening and weekend surveys at no extra cost.
Agreed surveyors awards can be completed in as little as a week if all the neighbours agree from the outset and we have sufficient contact details.
We have a 5* rating for our services please see a link to our facebook page below for more details.
WE UNDERTAKE APPOINTMENTS ALL OVER KENT, LONDON, ESSEX AND SUSSEX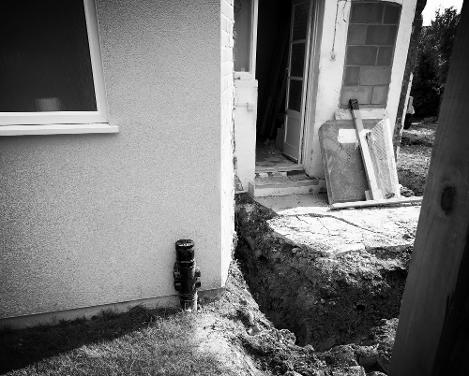 "Being an Architect I'm always on the hunt for professional services that deliver what they promise. David Willis is just such person, My client was so happy about how smooth and effortless the whole party wall experience was after hearing horror storeys from other surveyors. David is now my go to party wall surveyor on all domestic projects we have in the office that need his expertise." Cap Stotto of Architects Atelier Ltd.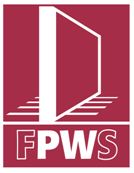 Our FIXED FEE Services ( Inc VAT)
The simplified flowchart below shows the process andexplains what fee will be applicable: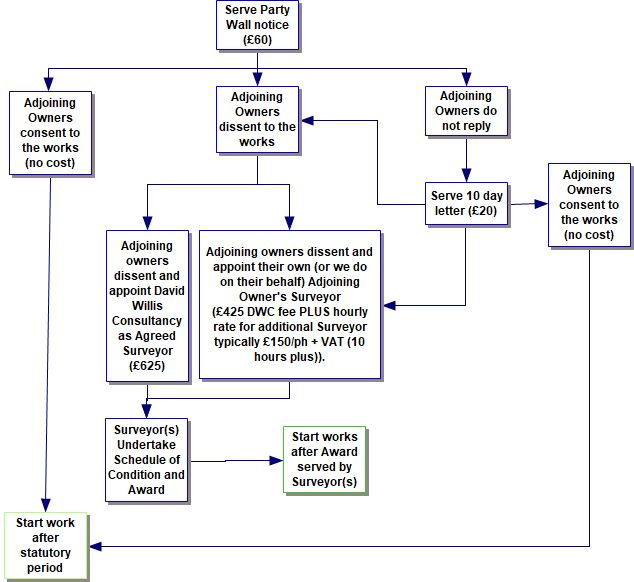 Serving Notices - If notices are required we can serve these on your behalf to ensure the exact wording is correct. Party wall notices must be written correctly, otherwise they can be invalid and cause delays on your project. We offer this service for £60 per notice.
Building Owner's Surveyor - Should your owner dissent to your building work you can appoint us to create an award (which sets out terms and conditions to undertake the building work). We charge £425 for this appointment*.
Agreed Surveyor - This applies when adjoining owners dissent to the notice and ask David Willis Consultancy to also act on their behalf. This will involve preparing an award. We charge £625 for this appointment per owner.**.
Adjoining Owners Surveyor - If your neighbour is undertaking building work subject to "The Party Wall etc Act" we can act on your behalf. This is an hourly fee of £120 and is paid by your neighbour.
*Not applicable to underpinning works, hourly rate applicable.
**Not all projects can be undertaken with an agreed surveyor role.
Party wall surveyor Kent, RICS party wall surveyor kent, Party wall surveyor London